RGB+CCT LED Downlight Can it become a new fashion?
---
---
RGB WIFI Bluetooth adjustable ceiling light is an intelligent lighting device, which can be connected through WIFI and Bluetooth to realize remote control and adjust the lighting effect. Its lamp body has built-in LED lamp beads of various colors, which can achieve colorful lighting effects and meet the lighting needs of different occasions and needs.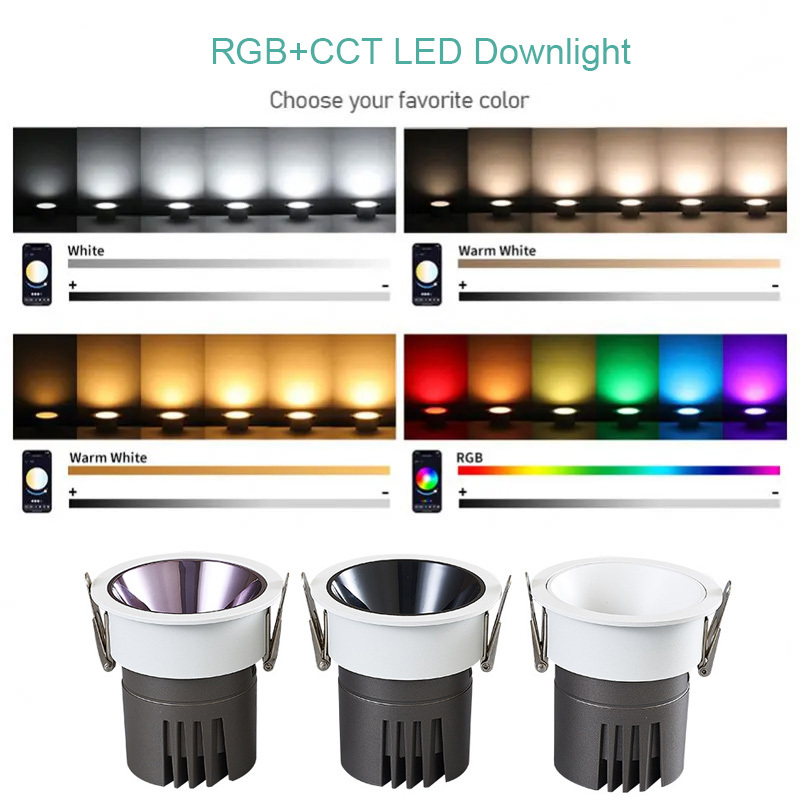 The ceiling lamp is equipped with a professional APP control system, which can realize light switch, brightness adjustment, color selection, timing switch and other operations through mobile devices such as mobile phones or tablets, which is convenient, fast and easy to operate.
In addition, the RGB WIFI Bluetooth adjustable ceiling light also supports voice control, which can be connected with smart devices such as smart speakers, and realize lighting control through voice commands, which is more intelligent and convenient.
The exterior design of the ceiling lamp is simple and elegant, and the shape is beautiful, which is suitable for various indoor occasions, such as living room, bedroom, dining room, office and so on. It has super long life, high efficiency and energy saving, simple installation and low maintenance cost. It is a high-quality and cost-effective intelligent lighting equipment.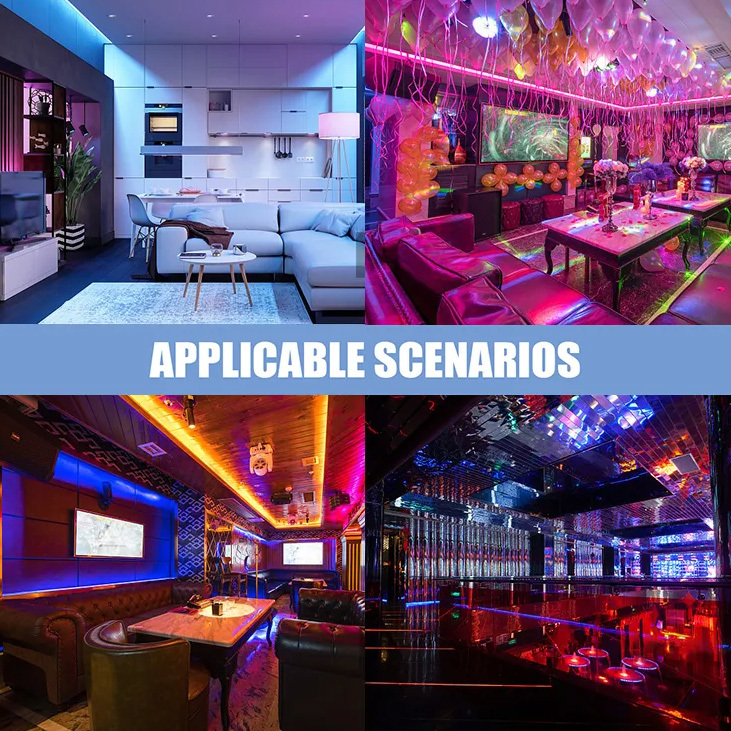 ---